Estate is no more an unknown name in the world market. The company has a wide range of home appliances that are extremely popular among the buyers and that popularity comes only because of its superior performance along with excellent finish. At Estate, they believe in excellence in every field that is the only criterion for to lead the world market. The state-of-the-art manufacturing unit is equipped with all machineries that are run by expert technicians. Association with Whirlpool Appliances has brought more recognition in the world market in recent years.
The official website of the company can satisfy all your queries regarding Estate appliances and the quality and craftsmanship of their products. Visit http://www.estateappliances.com/
Estate had been an independent manufacture of a wide range of home appliances that had their own characteristics. The market for these appliances are largely small domestic use, however, the company was adopted by Whirlpool, the technical giant. At present Whirlpool runs and manages all the affairs of the company.
Whirlpool Corporation is an American multinational manufacturer and marketer of home appliances headquartered in Benton Charter Township, Michigan, United States, near Benton Harbor, Michigan. The company is listed in Fortune 500 and has annual revenue of approximately $18.4 billion, more than 70,000 employees, and more than 70 manufacturing and technology research centers around the world. The company markets Whirlpool, Maytag, KitchenAid, Jenn-Air, Amana, Gladiator GarageWorks, Inglis, Estate, Brastemp, Bauknecht and Consul.
If you are interested in finding more information about the products from Estate and Whirlpool, then visit the site right now. http://en.wikipedia.org/wiki/Whirlpool_Corporation is the company profile at Wikipedia.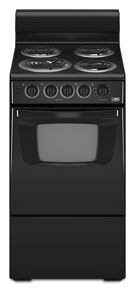 Estate Appliances are marked with very significant technological excellence. The technology is applied very seriously in the whole range of products that the company manufactures. However, this range of product has become more diverse after its adoption by Whirlpool Appliances, the company that leads the market for electronic appliances throughout the world.
The features of the Estate products are listed below and make this brand popular among the users:
Superb technology that creates high-quality products
Unparallel technical features
Stylish look and excellent finish
User friendly and low maintenance with complete user manuals
Durable and long lasting
Energy Efficient