Whirlpool, right from its inception in 1911 as the first commercial manufacturer of motorized washers to the current market position of being world's number one manufacturer and marketer of major home appliances, has always set industry milestones and benchmarks. The parent company is headquartered at Benton Harbor, Michigan, USA with a global presence in over 170 countries and manufacturing operation in 13 countries with 11 major brand names such as Whirlpool, KitchenAid, Roper, Estate, Bauknecht, Laden and Ignis. If you are looking for more information about the company or its large number of products or appliances of all kinds, please visit, http://www.whirlpool.com/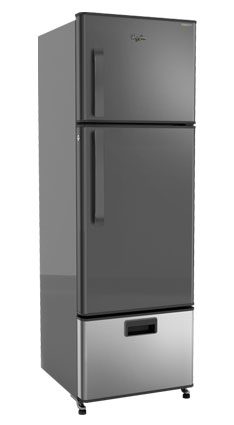 Today, everyone wants to add more comfort and style to one's own home. If you are looking for the quality products and home appliances for your home, then you must trust the name Whirlpool. The company has a number of appliances that can meet all of the requirements of your home for you and your loved ones. The company has a firm faith in its top-notch technicians and designers who are capable of producing high end products.
Whirlpool appliances are known for the following features:
High end technology
Variety and Selection
Design to meet all standards of performance
Aesthetic, modern design
Indigenous parts for easy maintenance
Highly effective and efficient customer and technical support
Whirlpool is an established brand that has been building reliable appliances for many years. Express Appliance is well versed in maintaining these quality appliances be it your dishwasher, oven, refrigerator, microwave, washer, dryer and more. Our technicians are trained and experienced in servicing and repairing the full line of Whirlpool appliances. We have extensive expertise in all the nuances of the appliances, from where the felt rubs, to when specific parts need replaced, you are in good hands with Express Appliance.