Roper is known for its wide range of home appliances that include appliances for the kitchen, laundry, bath fittings, and many other appliances that are used in the household every day. Most of these products are popular among the users. Roper brand products are made with high quality materials and the company was acquired by Whirlpool in 1989 and it is run and managed by this technological and appliances giant.
The official website of Roper can be your ideal place to visit, in case you are looking for more information on these quality products. View the site @ http://www.roperappliances.com/
Roper, a Whirlpool Corporation undertaking, is now available for global customers. Whirlpool Corporation is an American multinational manufacturer and marketer of home appliances headquartered in Benton Charter Township, Michigan, United States, near Benton Harbor, Michigan. The company is listed in Fortune 500 and has annual revenue of approximately $18.4 billion, more than 70,000 employees, and more than 70 manufacturing and technology research centers around the world. The company markets Whirlpool, Maytag, KitchenAid, Jenn-Air, Amana, Gladiator GarageWorks, Inglis, Estate, Brastemp, Bauknecht and Consul.
The Wikipedia profile of the company is a wonderful resource for getting information about the products available at Roper and Whirlpool. Visit http://en.wikipedia.org/wiki/Whirlpool_Corporation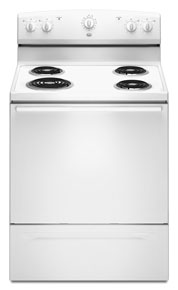 Roper has some fantastic home appliances that it manufactures in its state-of-the-art manufacturing units. Moreover, its association with Whirlpool Corporation has brought more recognition for the company. The products of the company are known because of their attractive features. Roper provides a Wide Range of appliances that can satisfy the needs of every buyer easily.
Features of these products include:
Stylish look and excellent finish attracts the attention of the buyers automatically.
Use of quality technical features make the appliances user-friendly
Quality materials make the appliances durable and they last longer
The appliances make little or no noise and thus they are environment-friendly as well
Better and effective technical and customer support
Better and more competitive pricing makes the customers pay attention towards these products